A few weeks ago the BBC online ran an article about a magical lake in Austria called Gruner See (Green Lake).
It is a small lake at the base of some serious mountains and every spring when the snow melts it gets bigger and deep...quite deep and all the surrounding trails, park benches, bridges and even trees and wildflowers are flooded over, temporarily. A few lucky people who have registered ahead of time get to go diving in the lake.
As summer progresses, the lake level goes down and people use the trails, benches and bridges as they were designed to be used. All very cool to be sure....(quite "cool" considering this is snowmelt!)
But why am I mentioning this here? Well.. look at this photo and you'll see what caught my eye...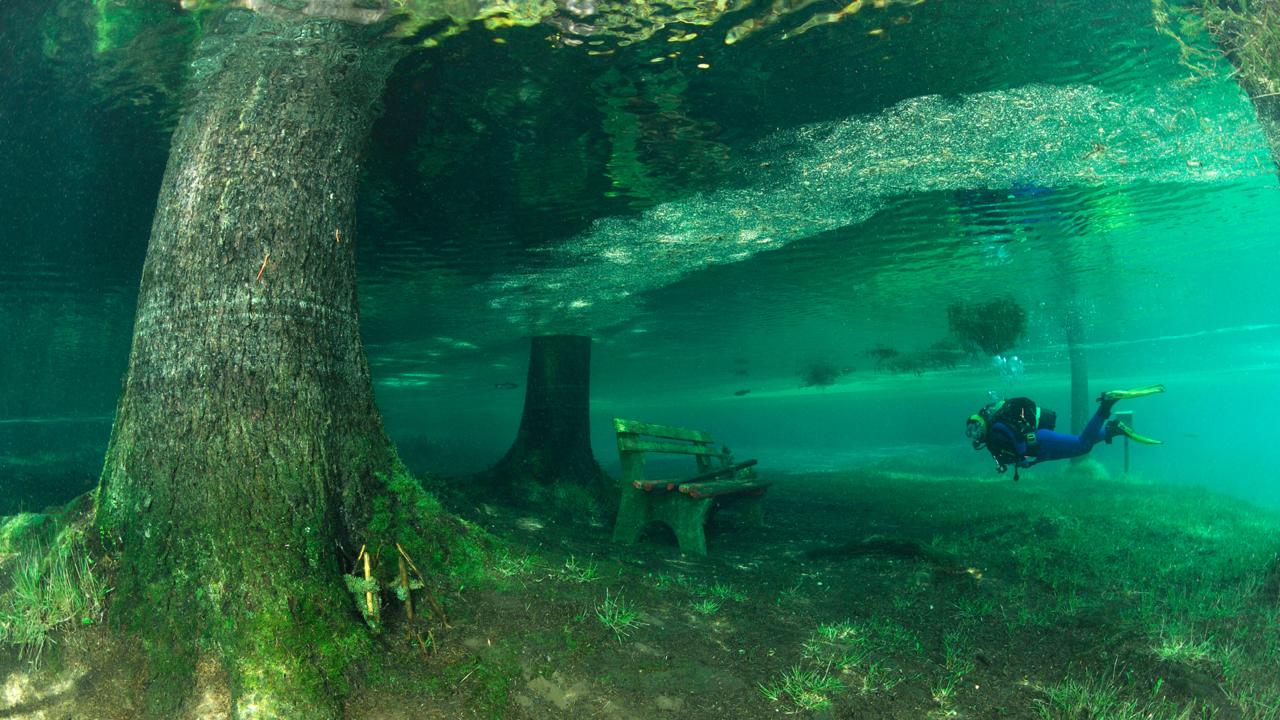 Did you see it too?
Yep, the remnants of a Faerie House! I just loved that! This place is so enchanting that there must be tons of places where Faerie hide and play...and where humans can come and feel their presence. How very magical!
There are some good youtube videos too of diving in this lake....here is a good one:
Enjoy your Spring (if you live in the northern climes) and be sure to keep a look-out for Faerie houses...you never know where you might see one... even underwater is possible!